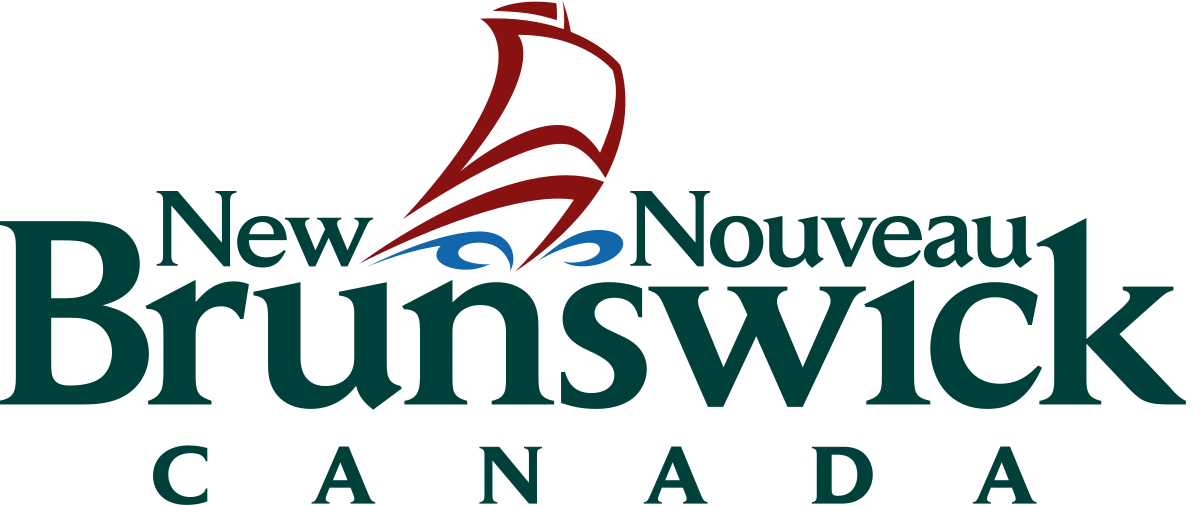 ADAPT is a partnership between Workplace Learning PEI (WLPEI) and the Government of New Brunswick's Virtual Learning Strategy (VLS) adult-learner support model.
Unlock Their Potential and Enhance Your Workplace
Your employees are your most valuable investment, but a learning disability could be holding them back.
What may appear to be poor understanding, communication, or organization could actually be signs of a Learning Disability (LD) that can be helped with the right support.
The great news? You can help employees reach their full potential by taking advantage of the Accommodating (learning) Disabilities to Accelerate Performance and Thrive (ADAPT) Program.
It's worth noting that a survey conducted by the Learning Disability Association of Canada found that between 3% and 10% of Canadian adults experience a Learning Disability. That means that up to 9,200 Islanders are experiencing a learning disability, including many capable adults that want to excel in their jobs and need your support.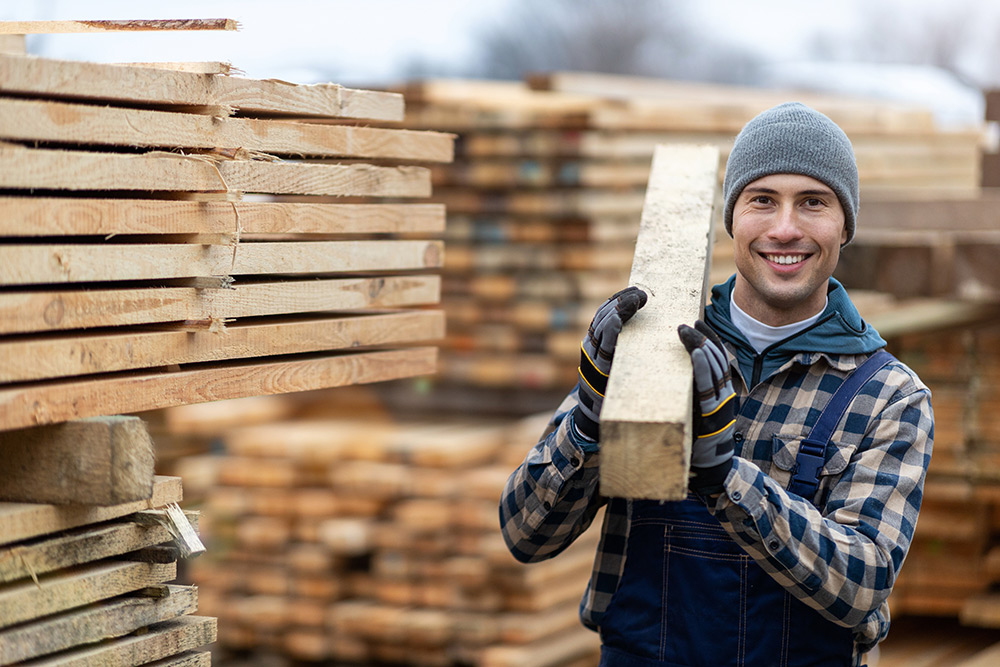 Free and Comprehensive Support for You and Your Employees
This free program provides easy and discreet access to a suite of virtual services that include:
Individualized recommendations for working around or supporting your employees' challenges in the workplace
FREE tools to support your employee(s) with LDs in the workplace
Formal evaluations to diagnose LDs completed by a registered/licensed psychologist through virtual appointments
Access to FREE professional development and informational materials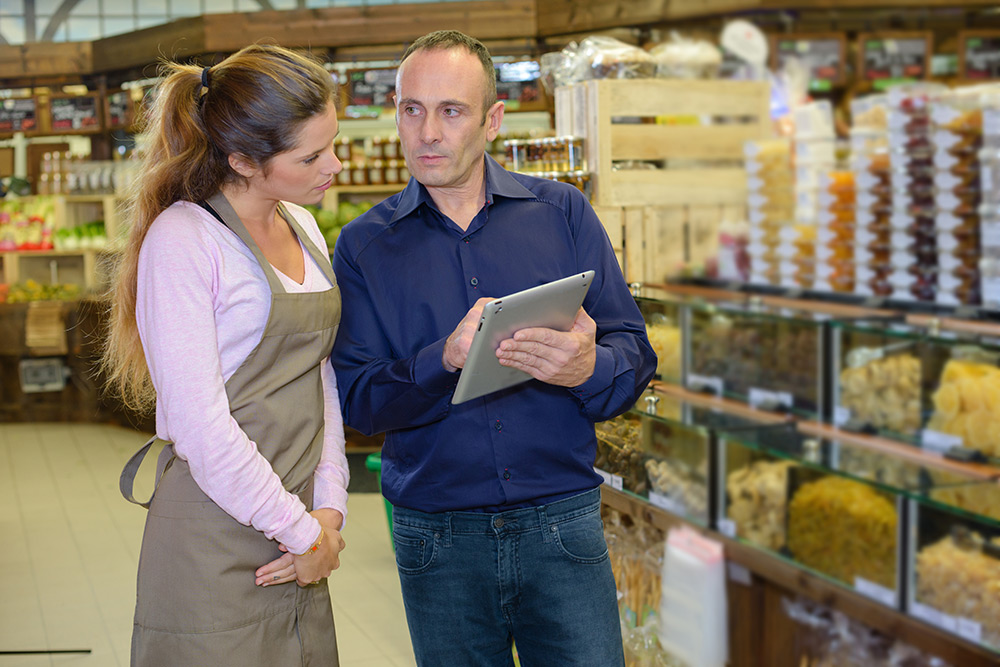 What exactly is a learning disability and how does it differ from an intellectual disability?
Learning Disabilities (LDs) are disorders "that affect the way a person's brain stores, understands, retrieves and/or communicates information." ¹ Learning disabilities most commonly affect reading abilities.² They can also cause difficulty with oral language (e.g., listening and speaking), written language, and/or mathematics, in addition to organizational and social skills.¹
Importantly, learning disabilities are not related to intelligence and are not the same as intellectual disabilities. In fact, individuals with LDs have average or higher than average IQs.
It's a Win-Win for Everyone
The ADAPT Program will set your employees up for success at their job AND help you create an inclusive workplace.
The bottom line?
Supporting your employees with LDs will improve your bottom line and help them work around the challenges that have held them back their whole lives.
You'll also be recognized as an employer that is dedicated to providing a supportive work environment.
It's truly a win-win for everyone!
Inclusion Makes the Difference
Inclusive workplaces are:³
twice as likely to meet or exceed financial targets
three times as likely to be high-performing
six times more likely to be innovative and agile
eight times more likely to achieve better business outcomes
We're glad you asked because we designed the ADAPT Program to help you and your employees.
The ADAPT Program offers all of its services virtually for easy and fast access. All you'll need is a computer and internet connection.
Once you've been enrolled, here's what you can expect: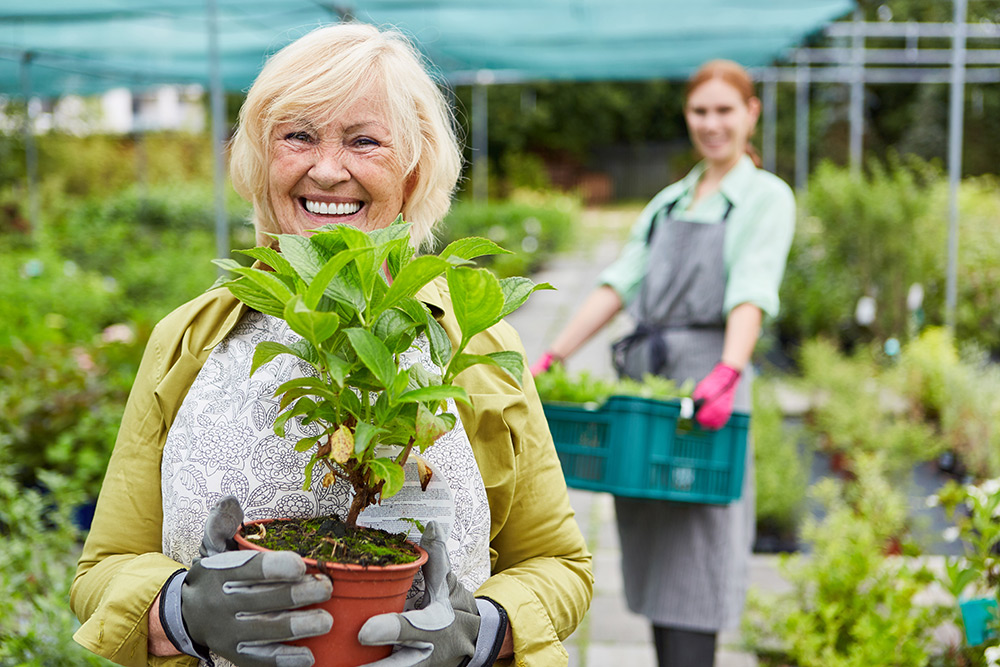 We'll meet with you and your employee to explain the process. We'll chat about how we can support them in the workplace if they are diagnosed with a Learning Disability.
Our team of caring experts will screen your employee for potential Learning Disabilities. This process is normally short and may include quick assessments, interviews, and/or discussions.
If the screenings indicate a potential LD, your employee will meet virtually with a psychologist for a formal evaluation. This involves the employee providing the psychologist with a history of their experiences. They complete standardized tests of how they use and process information, reading, writing, and language abilities, and other challenges.
Step 4 – Recommendations + Support
If a Learning Disability diagnosis is provided, we will give you and your employee recommendations on how to accommodate their LD in the workplace.
Recommendations may include providing more time to complete certain tasks and using tools such as speech-to-text or text-to-speech technology, online and print planners, and more.
If no Learning Disability is diagnosed, your employee will still receive recommendations, and they may be eligible for other programs or supports to address their challenges.
Step 5 – An Inclusive Workplace!
Upon completion of the program, your employee(s) and your business will enjoy the ongoing benefits of having an inclusive and supportive workplace!
Get Started With the ADAPT Program
Frequently Asked Questions from Employers
Wondering how to determine if your employee(s) may have a learning disability? Still not sure if the ADAPT Program is the right fit for your workplace? Curious about how the program can be delivered virtually?
Read our FAQs for more information about Learning Disabilities and the ADAPT Program.
If you still have questions, feel free to contact our team. We are happy to answer your questions and walk you through how the program works!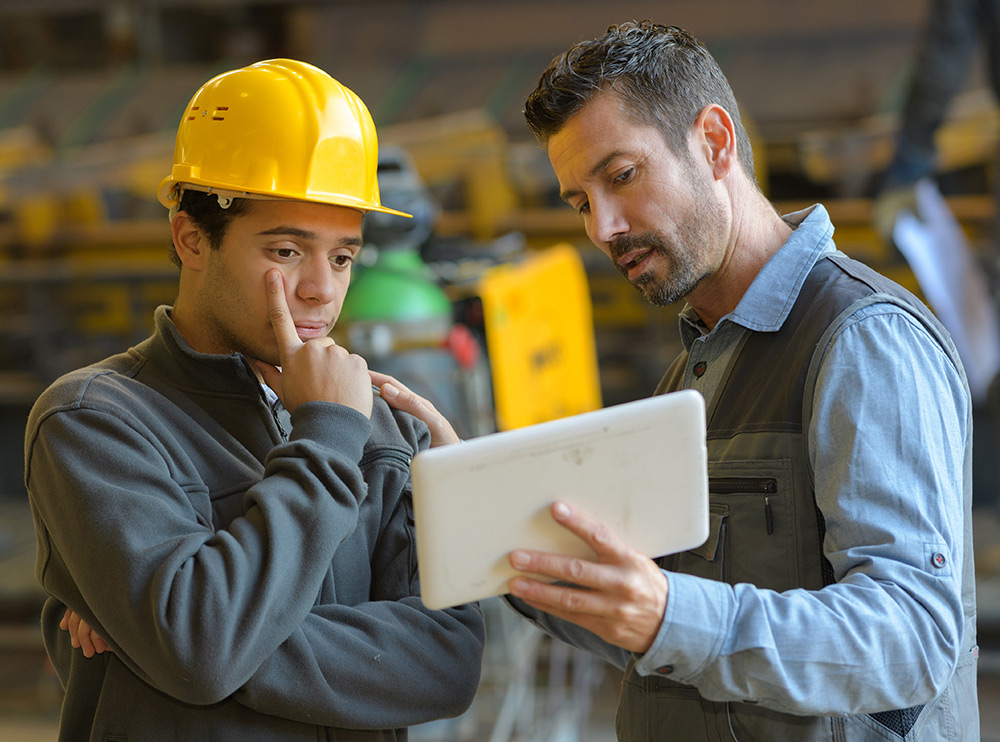 How do I know if my employee has an undiagnosed learning disability?
Diagnosing a Learning Disability requires specialized assessment, but there are several signs you can watch for that may indicate the presence of a LD. These include:
Does the employee confuse similar letters or numbers, reverse them, or confuse their order?
Does the employee have difficulty reading the newspaper, following small print, and/or following columns?
Does the person have difficulty completing job applications correctly?
Does the person have difficulty writing ideas on paper?
Does the person have persistent problems with sentence structure, writing mechanics, and organizing written work?
Does the person have trouble dialing phone numbers or reading addresses?
Does the person reverse or omit letters, words, or phrases when writing?
Does the person often misread or miscopy?
Does the person spell the same word differently in one document?
Is the person able to explain things orally, but not in writing?
Does the person have poor time management, or are they disorganized?
Is the person slow to complete tasks?
Is the person hesitant to try new things (training, taking on new tasks, etc.)?
Does the person put in a great deal of effort without results to show for it?
Does the person have a short attention span, hyperactivity or restlessness?
Does the person have trouble following either written or verbal directions?
Will a LD diagnosis really help my employee perform better at work?
A diagnosis in and of itself will not improve performance, but by accommodating and adapting for your employees' LDs, you will remove some of the main barriers that have been holding them back.
For many individuals, a LD diagnosis provides a sense of relief, as they begin to understand why they've struggled to excel in the past. With this clarity and support for their LDs, many discover a renewed sense of purpose and drive. Coupled with tools and adaptations to support their LDs, many individuals go on to excel at work.
What will this program cost me or my employee?
There is no cost for employers or workers to participate in the ADAPT Program.
What is Duty to Accommodate?
What is VLS?
The VLS model utilizes the Government of New Brunswick's proprietary tools for screening for learning disabilities (called the Learning Disability Online Risk Indicator [LDORI]) and their assessment for foundational skills gaps (called the Essential Skills for Success Assessment [ESSA]) to identify client needs and provides individualized supports based on those needs.
Building on WLPEI's extensive employer experience and network, ADAPT is piloting VLS's new service of applying the VLS support model, and their tools, to the workplace environment in order to secure necessary workplace accommodations for workers whose learning disabilities affect their workplace functioning.
How do I talk to my employee about getting a LD assessment in a respectful and supportive way?
It can be challenging to broach the subject of possible learning disability with anyone, but there's an added layer of consideration when it comes to your employees. They may have many feelings and initial reactions, including shame, disbelief, and fear that they may lose their job. That is why it is very important to approach this conversation with great care.
If you are interested in supporting your employees, please contact the ADAPT team first. Our caring experts will be happy to walk you through the process and set you up for a successful conversation with your employee(s).
How much time will it take to get my employee screened and diagnosed for LDs through the ADAPT Program?
The length of time will vary from individual to individual, based on the findings from the initial screening/assessment phase. If a LD is suspected at this stage, your employee will be connected with a psychologist for a more in-depth assessment.
The great news is that going through the ADAPT Program expedites the whole process. Our LD diagnostic assessments are generally completed within 6 weeks of the assessment referral. Because our services are offered virtually and we have a dedicated psychologist for the program, you will not be placed on a waiting list for months on end.
How much time will my employee be away from work?
Services offered through the ADAPT program are flexible and most employees will complete assessments, interviews and meetings virtually.
What are some important facts about Learning Disabilities that everyone should know?
These are some of the most important facts to know about Learning Disabilities:
According to Statistics Canada, more than half a million adults in this country live with a learning disability, making it more challenging for them to learn in universities and colleges, and on the job.⁴
According to Statistics Canada, learning disabilities increased considerably between 2001 and 2006 among Canadians aged 15 and over by almost 40 per cent to 631,000 people, making it one of the fastest-growing types of disabilities in Canada that isn't related to aging.⁵
Learning Disabilities (LDs) are specific neurological disorders that affect the brain's ability to store, process, retrieve or communicate information. They are invisible and lifelong.
LDs can be compensated for through alternate ways of learning, accommodations and modifications.
LDs can occur with other disorders (AD/HD, etc) and may run in families.
LDs are NOT the same as intellectual disability, autism, deafness, blindness, behavioral disorders or laziness.
LDs are NOT the result of economic disadvantage, environmental factors or cultural differences.⁶
¹ Learning Disabilities Association of Canada (LDAC), (2021). A Working Description of Learning Disabilities. Retrieved from https://www.ldac-acta.ca/a-working-description-of-learning-disabilities/
² Pullen, P. C., Lane, H. B., Ashworth, K. E., & Lovelace, S. P. (2011). Learning Disabilities. In Kauffman, J. M. & Hallahan, D. P. (Eds.), Handbook of Special Education (pp. 187—197). Routledge.
³ Juliette Bourke and Bernadette Dillon, "The Diversity & Inclusion Revolution," Deloitte Review, Issue 22, January 2018.
⁴ http://www.statcan.ca/english/freepub/89-628-XIE/89-628-XIE2007003.htm
⁵ http://www.statcan.ca/english/freepub/89-628-XIE/89-628-XIE2007003.htm
PALS 2006 – Facts on Learning Limitations – Extracted may 6, 2022
⁶ http://www.LDAC-acta.ca/what you should know about Lds/ extracted May 6, 2022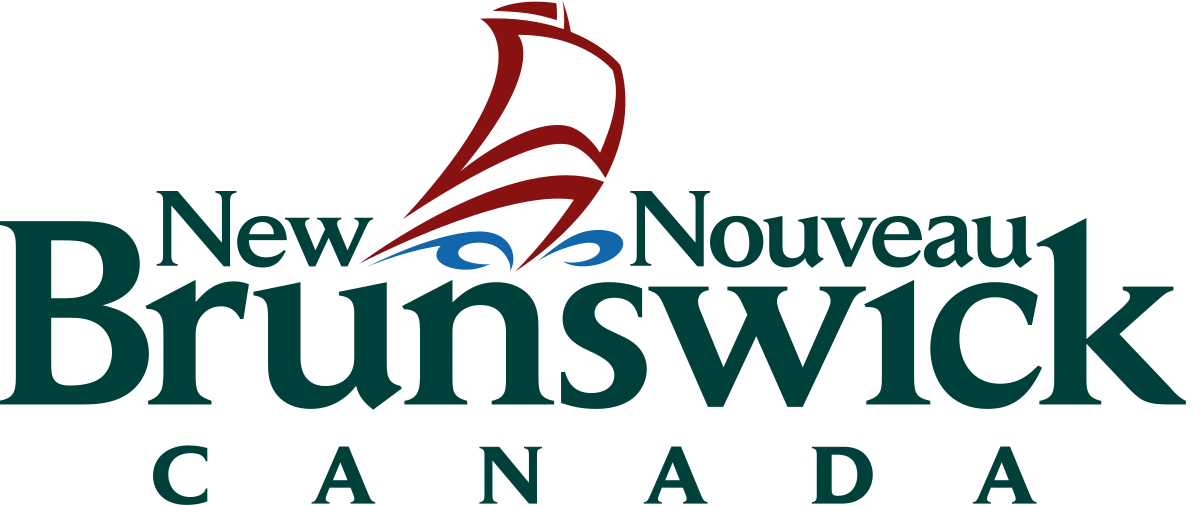 Get Started With the ADAPT Program