For Job Seekers & Workers
Landing a good job can be hard in today's market, especially if you don't have what employers are looking for. 
Are you… 
Missing out on jobs because you don't have the necessary skills or training?

Struggling to pass a certification exam or get your GED? 

Having trouble figuring out what training will help you land the job you want? 
At Workplace Learning PEI, we understand the challenges facing job-seekers just like you – for over 20 years we've been helping Islanders get on the path to job success. 
If you're ready to put in the hard work to build a better future for yourself, we'll help you go from surviving to thriving. 
How It Works
Our friendly staff will meet with you to discuss your goals and put together a learning plan that suits your needs and your life.

We understand that family, health, work, and other issues still need your attention, even while you're working towards improving your job options.
Here's what you can expect: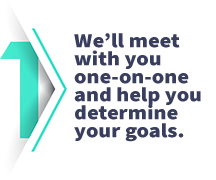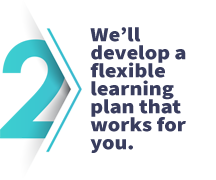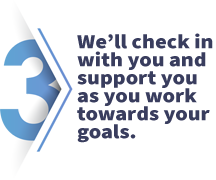 Your Success Story Starts Here
When you decide to improve your skills and training, you set the wheels in motion for incredible changes that can transform your life. 
Your success story is waiting to unfold. It could include:
Landing a stable job that you are good at and enjoy 
Discovering talents and skills you didn't even know you had
Getting promoted to a new, rewarding job with your current employer
Gaining the confidence to apply for jobs you wouldn't have considered before
Chasing and achieving your wildest dreams
We're here to help you transform your life. If you're ready to put in the work, connect with us and together we'll change your future for the better.